AppBox

by @ryantharp

Get your app.net posts and messages in your favorite email client!
Follow @appbox on App.net.


What is AppBox?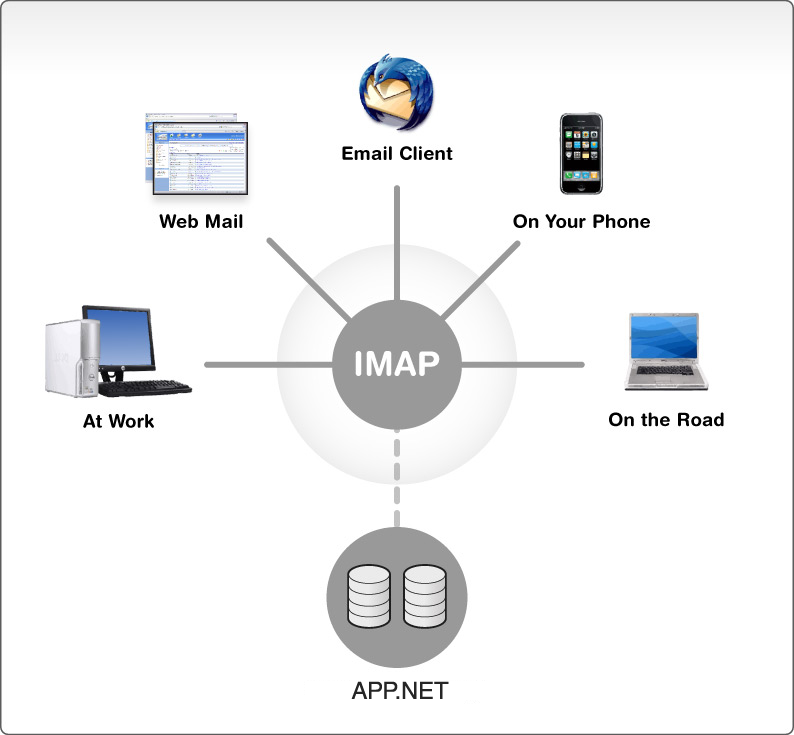 A gateway, so you can read App.net posts and messages in any modern email client.
Why AppBox?
Unique properties of an app.net email interface:
More room than the standard 256 bytes to include a complete threaded conversation
Easy downloading and viewing of files and images
Search and sorting of messages by various fields
A rich text interface for formatting
IMAP folders provide a fast way to easily switch between different app.net streams and channels
Unique uses:
Forwarding a conversation's thread via email (for multi-account email programs)
Customization of thread format
Other possible common App.net uses:
reading posts from users you're following
reading your PMs
reading Patter Chats
reading your starred post
seeing who reposted your posts
seeing who follows you
reading your mentions
reading your own posts
browsing your files
seeing your interactions
finding people
browsing photos
reading the trending stream
reading global
Connect it to your favorite mail interface such as:
Apple Mail (Mail.app)
Outlook
Webmail services like Gmail/Hotmail/Yahoo mail
Thunderbird

Any e-mail client that has IMAP or POP support
Join the AppBox BETA!
Log In »
Privacy Policy
Contact
contact @ryantharp or @appbox on ADN, if you have any comments, questions, feedback.

Contact Form: Back to top